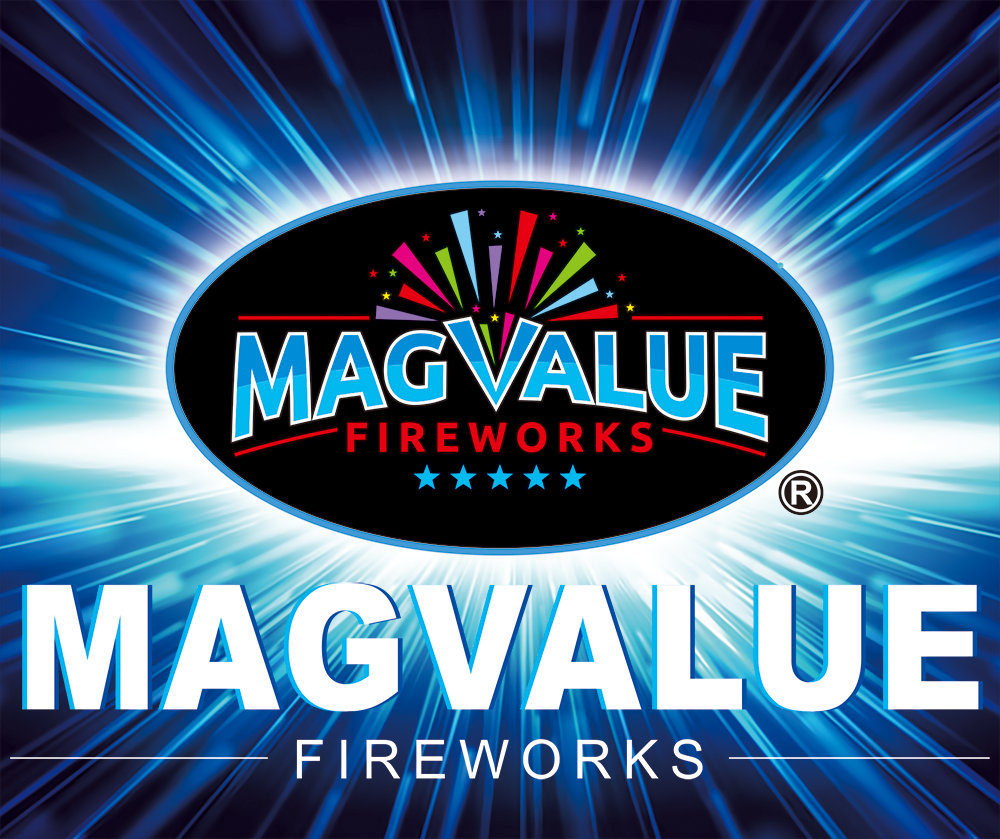 Magvalue is a high quality, high value product line by Magnus Fireworks. With modern labels, catchy product names, and wonderful effects, Magvalue brings incredible value to your customers and your business.
About Magvalue Fireworks 2021
Greetings to all our loyal importers, wholesalers, retailers, and fireworks fans! Magnus Fireworks is excited and proud to introduce the new lineup of Magvalue brand consumer fireworks, reimagined for 2021! At Magnus, we never stop innovating, and within the pages of this 2021 catalog, you will find we have updated our entire line of Magvalue products with improved effects, modern designs and artwork, and exciting new names!
With new products in every category, your customers are sure to find must-have items, like the "Whirly Bird" candles – a 4 pack of helicopter-themed Roman candles with whirling tails on every shot! And don't miss "Dual Exhaust Smoke" – a jumbo smoke canister that emits thick color smoke from both ends! And in the fountain category, check out "Pyro Pups" – a 4 pack of adorable puppy-themed fountains with irresistible artwork that will be an instant hit with kids and families!
Your customers will also love the eye-catching artwork on items like "Neon in Nature" and "Taco Tuesday." And with hard-to-resist names like "If It's Too Loud, You're Too Old" and "Toilet Paper Panic," these new Magvalue items will fly off your shelves faster than toilet paper during a pandemic!
And be sure to take a look at the many reloadable artillery options from Magvalue this year. If you're looking for a basic shell kit, don't settle for standard shells. Magvalue's "Siege Weapon Artillery Pack" is an upgrade from generic 1.75" ball shells, offering fantastic new-designed effects and foil-wrapped shells for greater shelf appeal. All kits in this pack have outstanding artwork with a medieval weapons theme that your customers will love! And don't forget the "Americannon" cylinder shells, a 10-pack of quality shells with a great patriotic name and label.
And because all these products proudly display the Magvalue brand name, you can rest assured that each one is made with exceptional quality and is affordably priced. We invite you to review these new items from Magvalue and see the tremendous value they can bring to your customers and your business.
Thank you for being our customer, and we wish you a safe and prosperous 2021 season!
The Magnus Fireworks Team