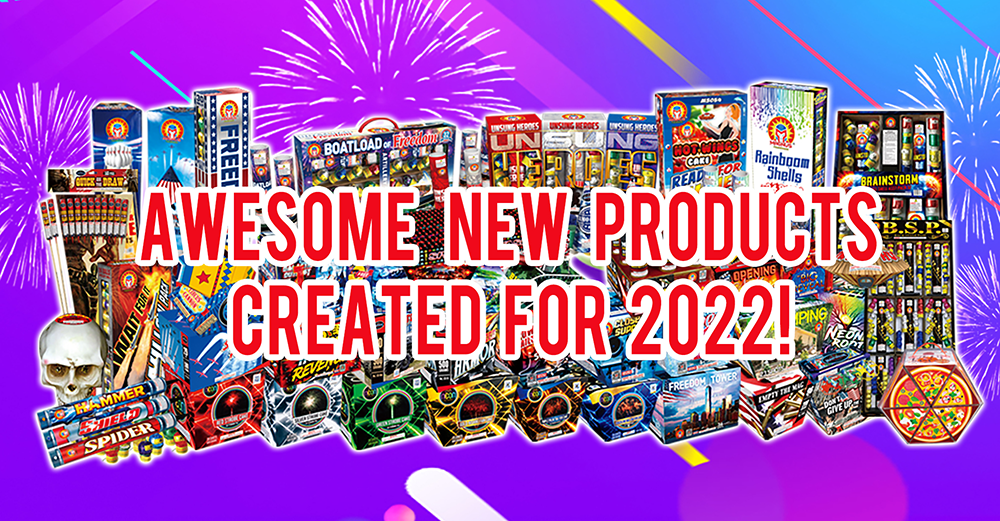 Greetings to all our loyal importers, wholesalers, retailers, and fireworks fans!
We are excited to introduce our 2022 lineup! This year, we focused on developing high quality artillery shells,
medium-sized budget-friendly zipper cakes, and a few unique 500g cakes to complement our extensive collection
of consumer fireworks. We worked closely with the top artillery shell factory to produce several high-performance
artillery ball shell kits. The quality, break size, and performance of these shells are unparalleled.
Your customers will love the eye-catching artwork and creative names, like Boatload of Freedom, Wait For It Willows,
and Rainboom Shells. We also developed several new zipper cakes in various sizes to fit any budget, ranging
from 40 shots to 128 shots. Check out Close Air Support, Glitter Sweet, and the triple zipper cake assortment
pack we call Fort Pyro.
We invite you to review our new items for this coming season as well as our classic collection of proven best sellers.
Thank you for your business, and we wish you a safe and prosperous 2022 season!